Notices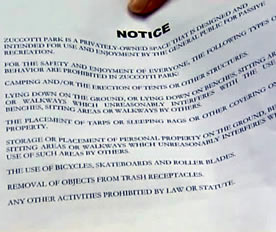 Prepone Board Meeting Intimation for June Quarter 2023(Click to View)
Board Meeting Intimation for June Quarter 2023(Click to View)
Notice for Postponement of Board Meeting 29-05-2023(Click to View)
KPPL Board Meeting Intimation Letter 25-05-2023(Click to View)
KPPL Board Meeting Intimation Letter 06 02 2023(Click to View)
KPPL Board Meeting Intimation Letter 11 11 2022(Click to View)
Public Notice Board Meeting 13.08.2022 (Click to View)
Public Notice of Board Meeting 27.05.2022 (Click to View)
KPPL Rescheduled Board Meeting Intimation Letter 14.02.2022 (Click to View)
Public Notice of Board Meeting 12.02.2022 (Click to View)
KPPL Rescheduled Board Meeting Intimation Letter 13 11 2021 (Click to View)
Public Notice of Board Meeting 12.11.2021 (Click to View)
Public Notice of Board Meeting 12.08.2021 (Click to View)
Public Notice of Board Meeting 24 06 2021 (Click to View)
Public Notice of Board Meeting 13 02 2021 (Click to View)
1 Notice for Postponement of Board Meeting 13.02.2021 (Click to View)
Intimation of schedule of Board Meeting 05.02.2021 (Click to View)
2 Notice for Postponement of Board Meeting 12 11 2020
1 Notice for Postponement of Board Meeting 11 11 2020(Click to View)
Public Notice of Board Meeting 09.11.2020(Click to View)
Public Notice for AGM Book Closure and E voting Notice 2020(Click to View)
Notice for Postponement of Board Meeting 14 08 2020(Click to View)
Public Notice of Board Meeting 12.08.2020(Click to View)
Public Notice of Board Meeting 26.06.2020(Click to View)
Public Notice for Postponement of Board Meeting 11th Feb, 2020(Click to View)
Public Notice of Board Meeting 11th Feb, 2020(Click to View)
Public Notice of Board Meeting 11th Nov, 2019(Click to View)
AGM Book Closure and E voting Notice 2019(Click to View)
Public Notice of Board Meeting 10th August 2019(Click to View)
Public Notice of Board Meeting 28th May 2019(Click to View)
Public Notice of Board Meeting 9th Feb 2019(Click to View)
Public Notice of Board Meeting 14 Nov 2018(Click to View)
Public Notice for AGM Book Closure and E voting 2018 (Click to View)
Public Notice of Board Meeting 14 Aug 2018 (Click to View)
Public Notice of Board Meeting 28 May 2018 (Click to View)
Public Notice of Board Meeting 14 Feb 2018 (Click to View)
Public Notice of Board Meeting 14 Nov 2017 (Click to View)
AGM Book Closure and E voting Notice 2017(Click to View)
Public Notice of Postal Ballot 2017(Click to View)
Postal Ballot Notice and form (Click to View)
Public Notice of Board Meeting 14 Aug 2017 (Click to View)
Intimation of postponement of Board meeting on 30th May, 2017(Click to View)
Public Notice of Board Meeting 29 05 2017(Click to View)
Public Notice of Board Meeting 14 02 2017(Click to View)
AGM BOOK CLOSURE AND E-VOTING NOTICE 2016(Click to View)
Notice to Members - Board Meeting 10th Aug 2016(Click to View)
Notice to Members - Board Meeting 28th May 2016(Click to View)
Notice To Member - Board of Meeting 06 Feb 2016(Click to View)
Notice To Member - Board of Meeting 13 Nov 2015 (Click to View)
AGM BOOK CLOSURE AND E-VOTING NOTICE Aug 2015(Click to View)
Notice To Member - Board of Meeting 14 Aug 2015 (Click to View)
Notice To Member - Board of Meeting 13 Feb 2015 (Click to View)
Notice To Member - Board of Meeting 14 Aug 2014 (Click to View)
Notice To Member Click to View
Postal Ballot Form(Click to View)
The Meeting of the Board of Directors of the Company is convened on Wednesday, 30th May 2012 inter-alia to take on record the Audited financial results for the year ended 31st March 2012.
20th AGM Meeting Notice 2010-2011
NOTICE is hereby given that the Twentieth Annual General Meeting of the Members of KAY POWER AND PAPER LIMITED will be held at 3.00 p.m. on Tuesday, 6th September, 2011 at Registered Office of the Company at Gat No. 454/457, Village Borgaon, Tal./Dist. Satara - 415 519, Maharashtra.

Download AGM Notice